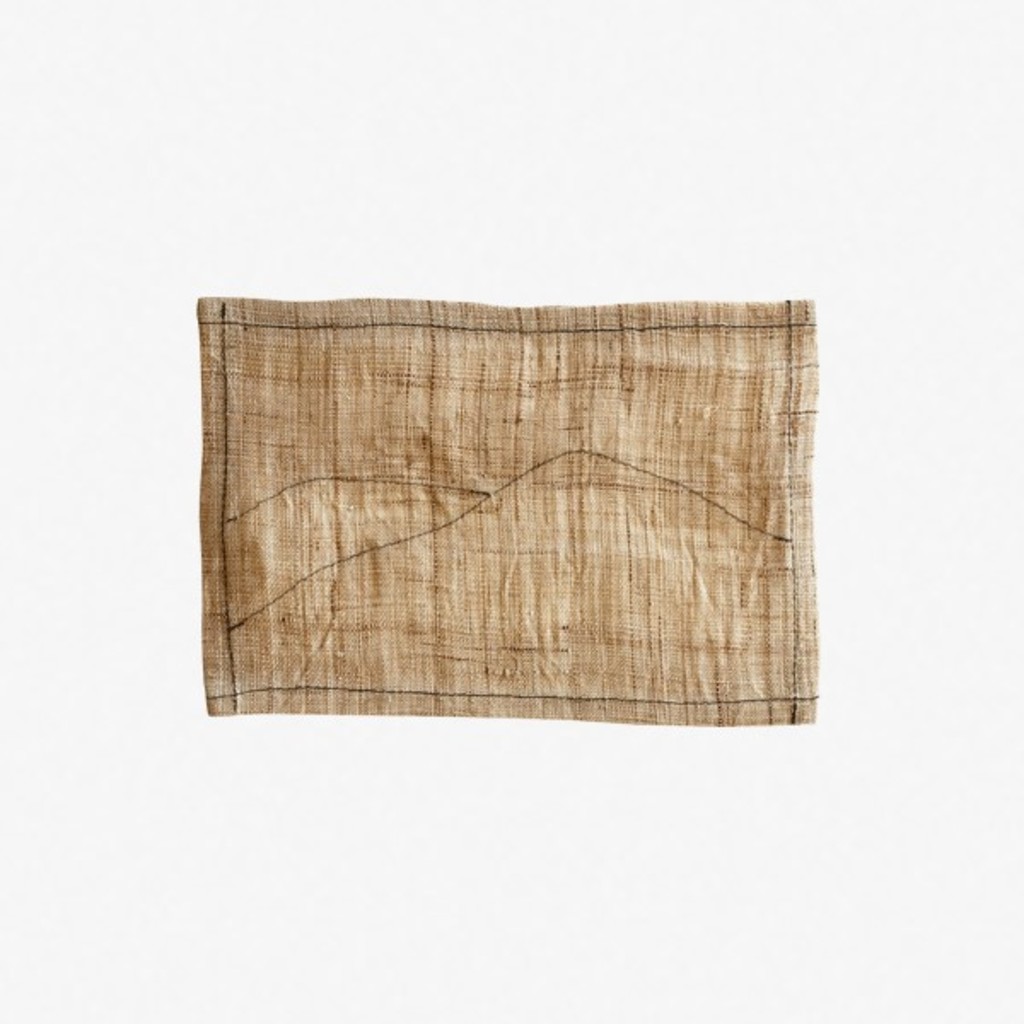 Oblong tea mat by Choi Hee-Ju
Hemp Tea Mat.by Choi Hee-Ju
Rather than calling herself a traditional craftsman, the artist introduces herself as a person who likes to play with cloth, that is a "wiggle-holic." Even if she uses traditional techniques, she enjoys making necessary things for modern life in various ways by adding stories and meanings. Since she thinks hand-made objects contain a precious heart and sincerity for the recipient, she always thinks about the recipient and work with sincerity.
"Drinking tea is a rest for the mind as well.
Put your mind on the flowing stitch line for a moment.
A line that flows can be a wave.
It could be a ridge that flows.
It can be a ray of wind.
I made it with the hope that you will rest."
Materials & Size (mm)
Hemp cloth
W21 x D15cm
Precautions for us 
Everything is done manually. Each product has a slightly different shape and stitch drawing. 
There may be small errors such as size.
Please understand that the shape may be different from the images on the screen because it varies depending on the warehousing. 
Products will be delivered randomly. Enjoy the joy of keeping your own tea mat, which is the only one in the world.
Take a neutral detergent and wash it as if pressing it occasionally and after drying, sprinkle glue on the hemp and iron it to make it stiff again.
Due to the nature of natural fibers, there may be sometimes lumps. Please enjoy it as a natural way.